All Y'all Are Married.
Congratulations are in order.
I don't know how long everyones been married for. I am just finding out right now because everyone is posting photographs of themselves with their spouses.
Here are some favorite places: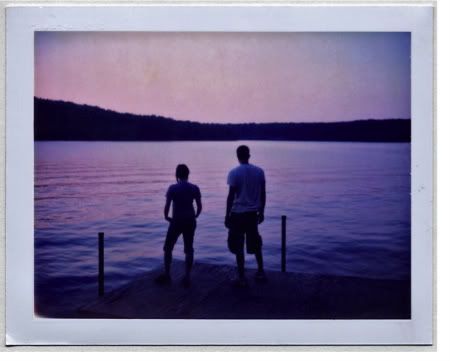 1. This is a polaroid of my friends James and Kristy at Lake of the Ozarks in Missouri. The three of us were on this road-trip through the back roads between Kansas City and St. Louis and got to the lake just as the sun was setting. It was pretty epic.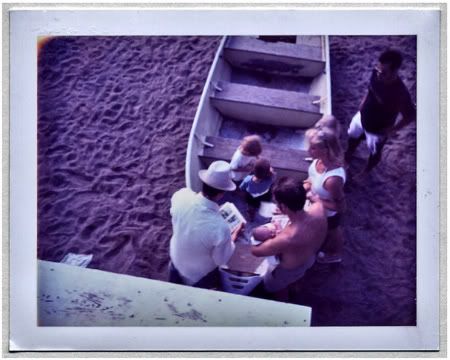 2. This is my friend and brother Jon Tracy reading a story to the neighbor kids and their parents at the beach on Lake Harriet by my mom's house.
3. This is Chase standing in the Pacific. We did a 10 day road trip that went:
Start: Columbia, Missouri - Boulder, Colorado - Las Vegas, Nevada - Long Beach, CA - San Diego - up the PCH through Big Sur - San Francisco, CA - Columbia, MO: END.
This photograph is from day 6, in San Diego.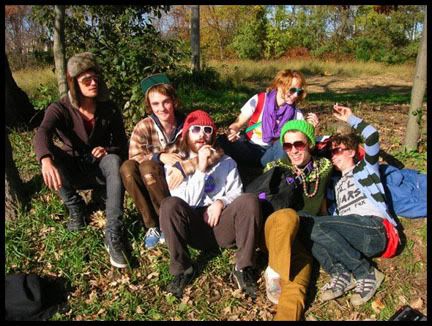 4. This photograph was taken at Pine-Tree Apple Orchard last fall on what has now been dubbed "The Best Day Ever" by those present.
Looking at these photos, I realize that all my favorite places are actually my favorite people and the memories of what we did in those places.
Q: Does this make me a sentimental romantic?
A: Yes, but y'all are married.
For more proof of my true cliche emotional center, check my normal blog at
this
address.
Post Script:
Halloween Extravaganza
at Hidden Falls Park in St. Paul: Friday October 31st, and Monday November 1st. The show starts at dusk with after-party at The Bedlam Theatre.