Alternecture School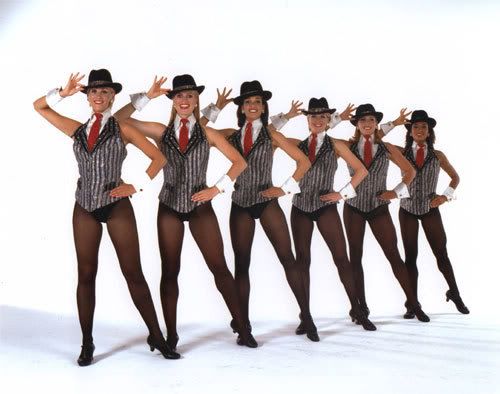 Wow...what WOULD I do if I were not in architecture school? Being a Rockette first comes to mind (and yes, I did honestly give that a bit of consideration), but that aside, I think I would concentrate on experiencing as much art, architecture, and history as possible. If money is no object here, I would travel to every continent (well, almost every...something tells me that Antarctica is not the most architecturally interesting place) and go around to different works of art and architecture and historic sites, constantly carrying a sketchbook. Also, I think I would spend a lot of time sitting in outdoor spaces just people watching and trying to capture the spirit of the area through sketching it and listening to local music. Additionally, I would try to get involved in volunteer building projects everywhere I went. That way, I would not only absorb different architectural styles and draw inspiration, but learn practical building knowledge. Plus, I think that learning vernacular building and design styles would be very helpful to sustainable design, because I suspect that little huts that people have been building for centuries have got to be sustainable (I cannot picture them being very environmentally unfriendly) as well as efficient (because if people still live in them, they must meet their needs effectively).
After I finished travelling (however temporarily, because I do not believe that anyone that enjoys travel is ever really done), I would love to come back here and collaborate with people who have done the same. Where? Well, I have noticed that coffeeshops, for me and many others, tend to spur creative thought, as well as help sleep-deprived architecture students stay awake (why there is no coffeeshop in Rapson, I just do not understand...if the DENTISTY building gets one, with all the sugary drinks, I do not see why the architecture building cannot--preferably an independent shop, though). Alright, so a coffeeshop is necessary. Also necessary is studio space. During some all-nighters that I have pulled working on architecture projects in my dorm lounge, though, I have found that I like being able to go back and forth between my room and my workspace, and take a break and shower or whatever. When I heard that Architecture BA's do not get studio space, I was actually excited, because that means I get to work in my apartment/house/wherever I live, rather than being stuck in a studio miles away. However, hauling things to and from class is almost as big a pain as hauling materials and oneself to and from studio must be. Ok, so, how what is my ideal work/study space? Well, it has/is a coffeeshop, and has workspace, living space, and classrooms close at hand. Hmm...architecture students work on mixed program designs in Design Fundamentals 1, the first required architecture class, yet nobody has thought of/done this yet?! Ok, so here is the plan (and note, I know that not everyone works and studies like I do, so I have made concessions for that)...design a building for the architecture school (I know the prompt says that I am released from the 'architecture school' program, but rather than eliminating it, I am hypothetically altering it, because I believe that independent study is extremely valuable, but so is guided study--nobody is so perfect that he or she does not sometimes need someone to tell him or her what to do) that has the following: a bottom floor with central classrooms, one wing filled with traditional studio spaces for commuters (the nearly identical, divided, regimented looking spaces, which, for me, would not really inspire creativity) and another wing (also for commuters) that has a coffee bar and is set up in a more creative fashion--good lighting, but tables not all set up in strict patterns, many forms of seating, coffeeshop music playing (yes, that is pretty broad, but all good), and even various floor seating areas with low tables (still smooth enough to draw on) and cushions/pillows scattered about (I am much more into sitting on the floor than at tables). Also, great wireless service and many, many plugs for laptops should be available. The next floor up would be for people choosing to live at the complex. here, the wings would be filled with apartments, and the central area would be another coffeeshop setup. The third floor would have the apartment wings, but with a traditional studio space in the central area. Additional floors could be added, depending on the needs of the school. Also, running the minimum two coffeeshops could be a concern, but students would be living right in the building--poor, coffee-loving college students. Catch my drift? Good. At this point, one may begin to wonder if I think grouping architecture students together, and away from other people/things, is a good idea. The answer is no. Location is important--preferably in the city. This sort of setup in a rural area could create some horribly sheltered students. Also, this complex may sound a bit like a commune. That is also not the goal--not only would students be encouraged to interact with the rest of society, but showers would be present--many, many showers.
Here is a rough idea of what I am talking about--note, it was done in Paint, so it's a bit rough...