Man, I love this town (but hate Movable type...3rd try posting this)
It really amazes me how much awesome architectural stuff goes on in the Twin Cities, for lack of a more elegant way of wording that. Although I do not really associate journalism with architecture all that much, most of this I find out about through the various free local papers.
This week, I found out about an art project going up in the glass of the downtown skyways. I absolutely cannot wait to see that. Right now, the skyways are definitely useful in the Minnesota weather, and not bad looking, but not particularly amazing, either. I find the idea of adding art to them extremely exciting. Plus, just think of how many people will get to see these pieces! I love public art. Here's an example of a screen that will be in the skyways.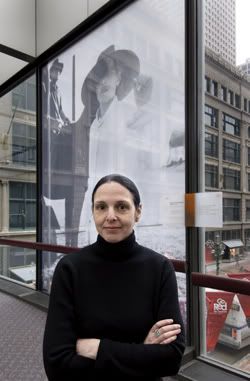 Also, here is a link to the article in the Downtown Journal:
Another short article (well, more like ad, but anyway...) was about a miniature golf open in the skyways. Now, golf generally doesn't interest me at all, although I am not opposed to miniature golfing. That was not the cool part of the article however--that was the holes. Here was the winner...with a strange resemblance to, say, 3/4 of the projects displayed in Rapson.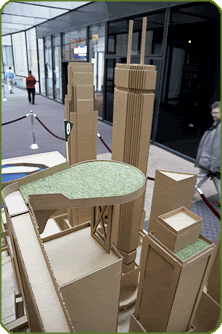 Oh, and check this out--Habitat for Humanity ice castle...totally sweet.