yes, it is a little fishy...
two little fishes in fact.
the one on top is named sundown to midnight. named after the dingees second album and song which share the name. the orange in the fish represents the sundown, and the black midnight.
the fish on the bottom is named tobias. named after king tobias. perhaps tobias the fish will soon be crowned king. and rule over the broken pillars.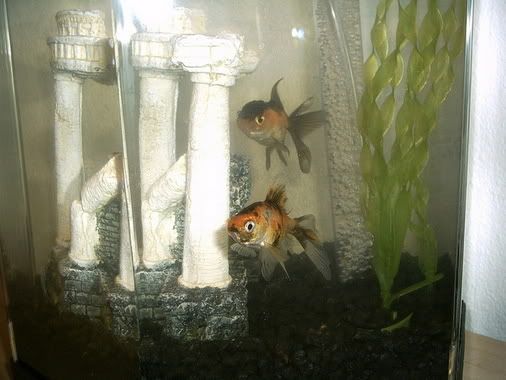 let distraction commence. watching the fish swim and swim and swim and swim.
just keep swimming!