west coast pictures!
here is an abridged photographic presentation of our family vacation.
airport: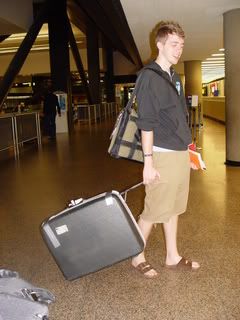 i had an old school suitcase that my dad used over 20 years ago when he first moved out to the west coast. upon this luggages return to the west coast some alterations had to be made. duct was used to help hold the suitcase shut. good thing it doesn't look suspicious or anything.

seattle, washington and surrounding areas: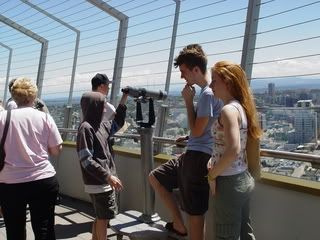 rode up to the space needle to get a good view of the city. here i am gazing over with me siblings.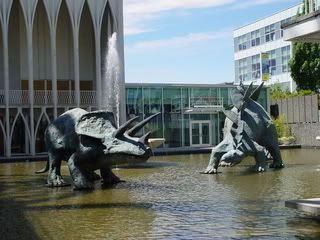 some of my favorite animals inhabit seattle.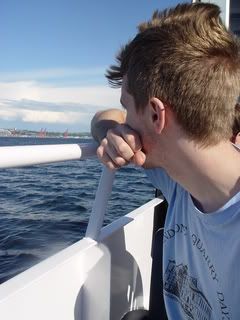 on the harbor cruise, i was caught drooling over safeco field seen in the distance. the twins need a stadium like this.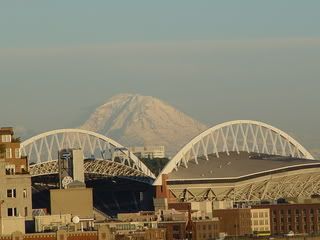 right next to safeco field is their football stadium with mt rainier in the background. the vikings do not deserve this.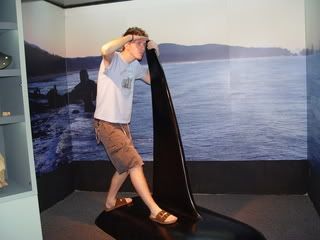 i jumped off of the cruise boat to navigate the ocean on a whale. eat your heart out moby dick.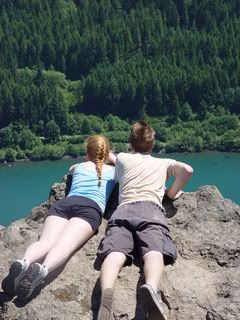 my sister and i looked down at rattlesnake lake from a cliff after a long hike.

portland, oregon and surrounding areas: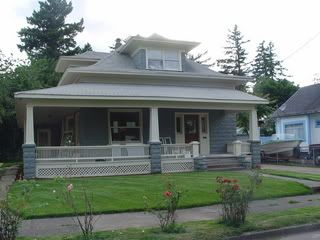 after a good search, we found the house in which i spent the first year of my life. my parents rented out the upstairs to this house.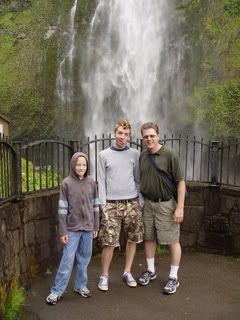 quick guys, strike a pose in front of this waterfall with a long name that a forgot. it starts with an M i think.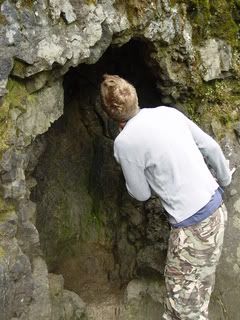 batman?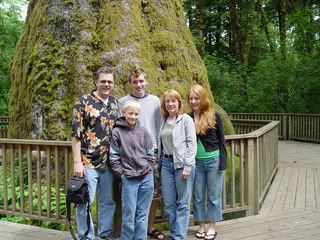 family pose in front of a huge tree? sure!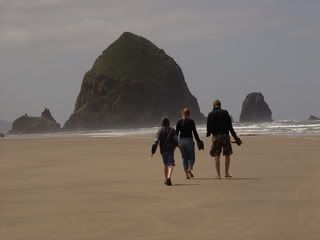 this is cannon beach on the pacific ocean. apparently part of the goonies was filmed here. naturally i acted like a pirate. yarrrrrrr!

back in washington: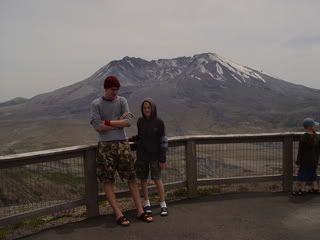 my brother and i pose in front of mt st helens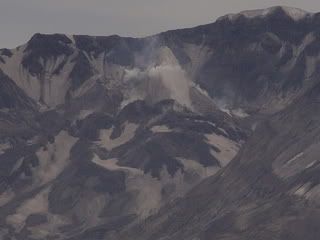 this mt used to be more rounded and normal until it blew its top off in 1980. you can still see that it is an active volcano from the steam rising from the lava dome in the center.

here are some extra tidbits for music enthusiasts. we drove a lot on the 405 (death cab for cutie song). we passed bremerton (mxpx hometown). we visited astoria (ataris album). we passed sleater-kinney road (sleater kinney is a band). at some point i will have to write about some of my parents old friends that held me as a baby that i got to see for the first time in 20 years. including a former chicago gang member.