hello hail-o
today was sunny and warm, clear skies, then hail came out of nowhere. and by nowhere i mean the sky.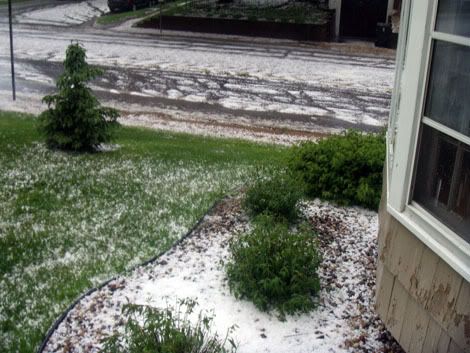 i ran outside to see if hail hurts, roommate tom pretended that it was gold.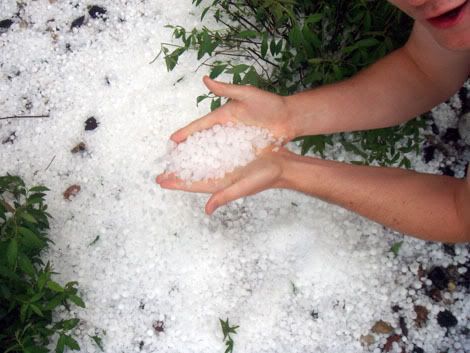 then i made a lil man out of the hail. i named him chuck liddell, because roommate tom was watching a show about him earlier. he's a ultimate fighter nicknamed the iceman. and hence the connection to hail.