When you make decisions, are you consciously aware of them? Most of us would say yes, but have you ever thought that possibly your decisions have already been made for you by your subconscious self?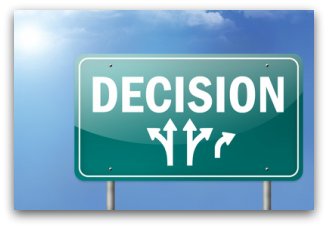 After watching the video "The Secret You" by BBC Horizon, professor Marcus du Sautoy took part in an experiment to analyze how we truly make our decisions. After taking a fMRI scan of his brain activity while he was making decisions, he was surprised to discover that his brain had already decided upon his actions six seconds before he executed them. Du Sautoy then began to ponder about if our decisions are truly made with our conscious self, or rather with our subconscious self. If an external source monitoring our brain can see our decisions six seconds prior to when we act upon them, who is really in control?
I personally believe that we do make every decision subconsciously, and that the brain goes through a serious of neuronic processes to tell our bodies to convey these decisions. The fMRI analyst said to du Sautoy that "the unconscious mind is in harmony with your beliefs and desires." This brought me to my own belief that we as humans are incredibly subjective to the power of influence, that we are directed in life by a series of external sources in our environments. Thus we already have various preconceived notions/beliefs/values set within our subconscious self based on these experiences. Where do you believe our decisions come from? Is it all subconscious, or are you in control?
References:
(1) Decision Sign. N.d. N.p., n.d. Web. 19 Feb. 2012. http://www.true-motivation.com/images/decision_sign.jpg
(2) The Secret You. BBC Horizon. 24 Nov. 2009. Youtube. Web. 19 Feb. 2012. http://youtu.be/8Biv_8xjj8E